WE ARE CURRENTLY OFFERING A TRADE IN PROMO!!
Now through Dec 17, 2021, get an extra 30% bonus Cash or Store Credit when you trade in system bundles! 
*Excludes Wii, Genesis, and Legacy systems. To be eligible for bonus, system must function, be in good cosmetic condition, and include at least one original controller, AV Cable and Power Cable.
 Visit us at 8214 Fair Oaks Blvd, Carmicahel, CA 95608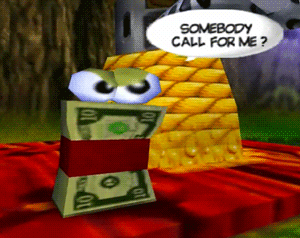 Looking for the best place in Sacramento to trade in or sell your used video games? Fair Game is that place! We offer the best value on your used video games, consoles, and accessories. 

Unlike many game shops that only accept trade-ins on newer systems, we accept trade-ins on your retro and classic video games on all of the following: Magnavox Odyssey, Atari, Nintendo, Sega, Game Boy, Super Nintendo, Play Station, N64, Dreamcast, Gamecube, Xbox, Wii, PSP, 3DS, Playstation 4, Xbox One, Nintendo Switch and more.

Visit our store to see how much you can get for your trade-ins and choose between cash or store credit.